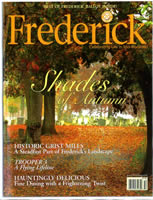 Magazine Article
"In his Washington Grove basement studio, David Chrapkievicz, maker of Rapkievian fine violins and violas, spends his days crafting fine instruments in the tradition of the grand masters. Hanging above his workbench are violin forms he has modeled on instruments made by Amati, Stradiveri, and Guarnini del Gesu. For violas—the violin's slightly larger, lower-voiced cousin—he uses a form of his own design..."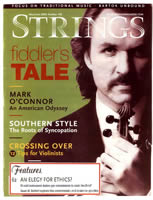 Magazine Article
"As a regular part of doing business, Chrapkiewicz writes out all costs on the invoice for the sale of each instrument. Chrapkiewicz calls the ethics of teacher commissions a 'hot issue' that must be addressed by the musical community and professional organizations...."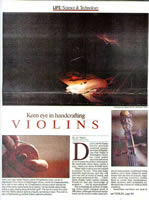 Magazine Article
"People think of the violin as a string instrument," Mr. Chrapkiewicz says. "It's really a wind instrument that uses strings to activate the air column."